big problems, big solutions
keep your business running smoothly
Contact us now!
Ready to Get Started? So Are We!
Contact us now to schedule your service. We're ready to do whatever is needed to get your home back to a comfortable temperature.
Professional Commercial Heating & Air Services
Fredericksburg & Stafford's Local AC Company
No matter what make and model of HVAC unit you have, we know how to easily install it at affordable rates. We'll help you select the right size and fit HVAC unit for your business and ensure you get the maximum energy-efficiency levels from your equipment. Don't pay extra for your heat and air conditioning replacements or installations. With budget-friendly prices and local specialists you can trust, you can't go wrong with All Season. Schedule your installation today, or get a FREE quote by calling (540) 701-2626
Sometimes repairs just won't cut it. If your HVAC unit is no longer keeping your home comfortable, it might be time to get a new one. Consider the age of your unit before making the choice to replace your existing HVAC system. The average lifespan is about 15 years, give or take. Sometimes, it's better to invest in a new unit rather than temporarily fixing an old one. Here are some other signs it may be time for a replacement:
Older than 10 years
Slow startup time
It's becoming louder and louder
It has not had preventative tune-ups
Air Conditioning And Heat Replacement Consultations
If you're on the fence about replacing your HVAC unit, give us a call. Not only do we provide honest prices and warranties on our services, but we also give our customers a 100% satisfaction guarantee with our work. We want to make sure you and your team are comfortable in your business, no matter what season we're in. We've served business owners across Stafford, Fredericksburg, Spotsylvania, Dumfries, and Woodbridge for 10+ years now, and we'd like to help yours too.

See What Our Customers Are Saying About Us!
Check out what our customers are saying about their experience and service with us.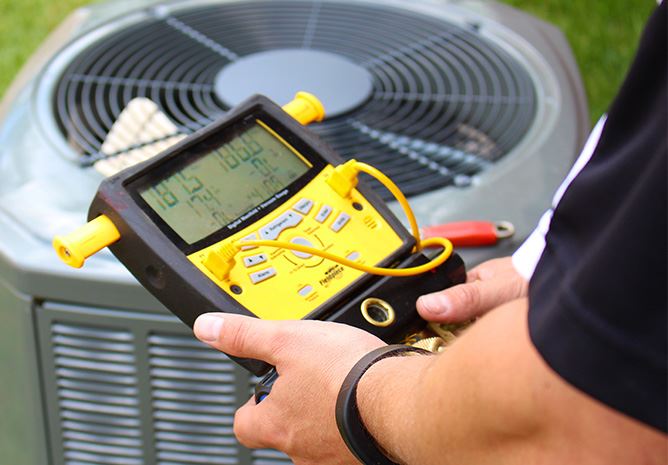 Why Choose Us?
At All Seasons Heating and Air Conditioning, our commitment to professionalism and excellence sets us apart from the competition. Our technicians are highly trained, certified, and equipped with the latest tools and knowledge to handle all your heating needs effectively and efficiently. We understand the importance of prompt service, which is why we prioritize your comfort and provide timely solutions to keep your home cozy when you need it the most.
Don't Miss Out on These Savings!